CRYSTAL GUIDANCE IS UNDERGOING MAJOR CHANGES!
The website was recently hacked for the second time in just under a year. Unfortunately this is mostly due to using WordPress, which has vulnerabilities. Since the end of June the website has been offline periodically while myself and my hosting company attempt to fix the situation.
In short, I have decided that after 10 years of running the Crystal Guidance website with over 450 articles that it was time to clean house and minimize the website. The vast majority of the articles will no longer be available on the website. Instead I plan to shift my focus more onto social media, especially YouTube. I will also be adding a lot of my content to my subscription Crystal Guidance and Healing Tribe Facebook group and my Patreon.
My Etsy shop, my Patreon account, and my distance healing services will be available as always.
I ask for your patience while I work on rebuilding the new Crystal Guidance. In the meantime you can always find me on Facebook, TikTok, Instagram, and YouTube. And as always, you can reach me through email: CONTACT JEN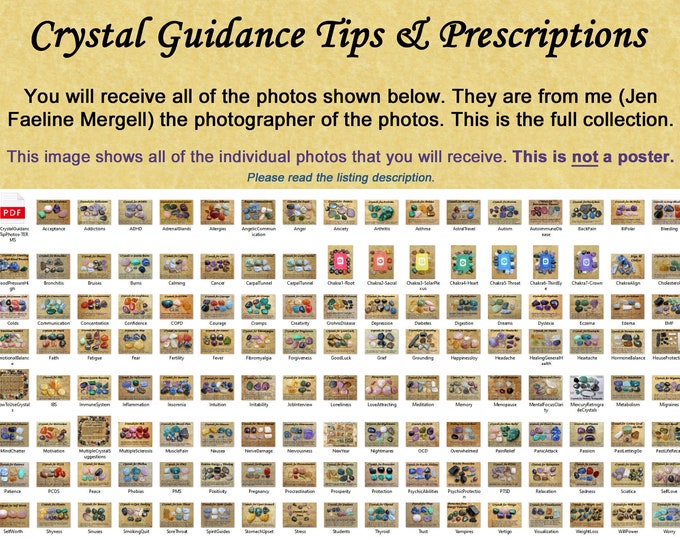 Click here to download all 135 of the Crystal Tip and Prescription photos.